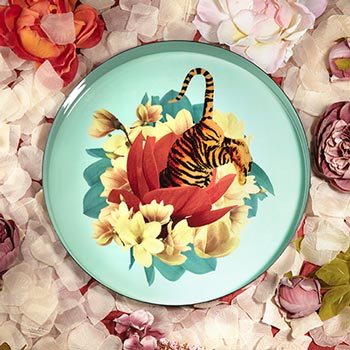 Combining passion, love of graphic design and offbeat humour, the French brand Gangzaï was born in 2016 from a story of friendship.


Gangzaï, a French brand that knows how to stand out

The Parisian brand Gangzaï knows how to captivate attention thanks to its unique and resolutely original designs. Assertive in its creation, Gangzaï offers atypical collections with strong and poetic ideas designed to make people smile and dream. Travel to an imaginary universe when you see each creation!

The items in the Curiosito collection are delicately handcrafted in India for an absolutely enchanting look. Each product asserts its uniqueness as well as its authenticity through its different finishes.

Combining the design of the 19th century with a contemporary spirit, the pieces of this brand present graphics absolutely unique in their kind! Octopus, tiger, cycle, Japanese carp, all the Gangzai patterns are as beautiful as they are surreal.

Gangzai, a brand of accessories and products for the home


The Gangzai brand offers accessories and collections of items for the home with strong and surrealist graphics. Each piece tells a different story and is marked by deep colours. Bring originality and playfulness to your home decoration in an instant with Gangzai products!

Their products transport you to another universe while accompanying you in your daily life. Choose a tray with a wild look, 100% cotton tea towels, playful paperweights or many others...