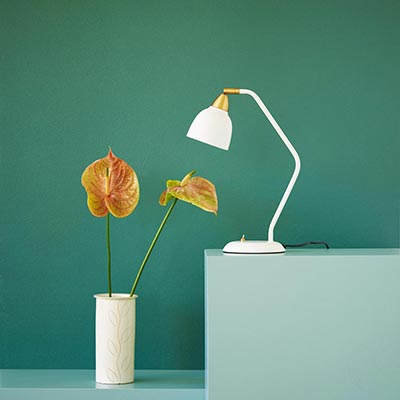 Welcome to the playful and contemporary world of Super Living. Created in 2009 by the couple Anette Stabel and Jesper Binger, the Danish brand democratizes Scandinavian design by offering decorative everyday objects that are resolutely well thought out and in tune with the times.
The creators of Superliving like to work with the shapes and colours of 1950s and 1960s design in materials such as metal and porcelain. Original creations with an elegant design in noble materials.
Their design signature is this retro inspiration skilfully revisited in shapes and tones as fresh as they are cheerful.

Pure Deco invites you to discover the collection of Super Living luminaires at a very affordable price considering their quality.