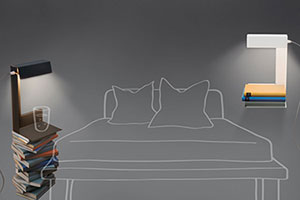 Konstantin Slawinski. Objects representative of aesthetic and efficiency that perfectly suit a convivial yet contemporary atmosphere. From wastepaper baskets to place-mats, every object is designed with modernity and originality in mind in order to give a feeling of well-being to your home.
In 2003,

Konstantin Slawinski

breathes new life into German decoration industry. When he entered a firm created in1914 and specialized in manufacturing high quality items made of steel, Konstantin Slawinski brought modernity and inventiveness with him. Since then, many leading German designer studio, such as Adam&Harboth or Ding 3000, had trusted him to direct their collection. His work was acclaimed by designers all around the world for its originality, simplicity and elegance.