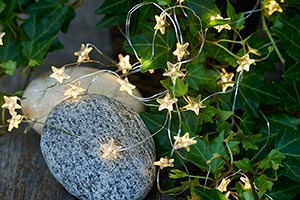 Named after the brightest star in the sky, the Sirius brand illuminates your home and garden with lighting products that have an appealingly clean look.

Sirius illuminates your interior and exterior with simplicity and elegance

Discover Sirius and its beautiful Nordic-inspired lighting. Quality light decorations, easy to install throughout the house, that will bring you softness and good mood. Specialised in 100% LED lighting, you can choose unique coloured garlands, lanterns or even other luminous decorative objects.

Inspired by the latest trends in lighting and interior design, Sirius offers modern and unique products to decorate your home. High-quality lights that create a cosy atmosphere and are easy to install wherever you want.

The Sirius lighting brand illuminates your interior and exterior all year round with contemporary, modern and elegant products.

Sirius, a brand that cares about the environment

Sirius is committed to respecting the environment by offering products that are more environmentally friendly than traditional lighting. Using solar energy, the brand offers unique and attractive garlands and other decorative objects.

These easy-to-use wireless products are environmentally friendly, allowing you to save energy and move them as you wish thanks to their small solar panel.

Illuminate your summer evenings and create a warm and cosy atmosphere with the beautiful ecological lights signed Sirius!