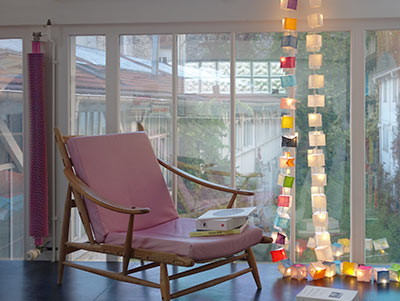 Catherine and Sigolène's story alias Tsé & Tsé begins of at the release of the National School of Industrial Design in Paris where they make in a small workshop, rubber jewels.
Then, 2 creators dash into the creation of objects for the house with functional and original collections which are sold today all over the world.
In 1993, they expose(to the gallery Sentou, the road towards the success is underway.
Vase of April, Lying mirror, Cloudy glass, grinds Crater, Starving flatware or still alarm clock Ventriloquist, Tsé & Tsé did not stop surprising by creating moved products become the timeless successes.