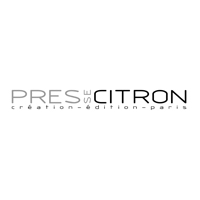 Created in 1997 by Didier Chaudasson, Presse Citron combines the simplicity of lacquered metal with the usefulness of refined objects. Presse Citron offers original creations and design with a quality finish, all made in France. All objects are assembled and finalized with the greatest care by these outstanding designers and their partners.

Pressecitron's design objects are contemporary without being dated. They are the bearers of an assertive and modern style for interior decoration. Presse Citron offers design and many original storage options. These uniquely styled objects such as wall shelves that create a frame for the objects they contain are decorative for the walls and are timeless.

Pressecitron also manufactures coloured metal peel wheels. This magnetic photo frame, so original with its white magnets, evolves from year to year by offering you new variations of models and colors, for the greatest pleasure of all.

Presse Citron designers, passionate about useful design, also offer us an original office accessory. With a principle similar to the magnetic photo wall frame, the metal mail holder, sold with magnets, makes it easy to store letters and documents. It can be placed on a desk, in an entrance hall or in the kitchen.