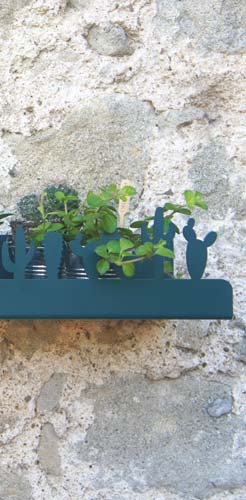 Starting from a passion, the creator Myriam Blasco founded the company Helado Design in 2019 in the Toulouse region. In search of ecological and design furniture and decorative objects, a know-how mixes with an incomparable quality to create Helado Design.


Helado Design, a passionate French company

Designer and creator of Helado Design, Myriam Blasco has succeeded in making her passion her life! After many years of being interested in art, she started her own business and founded Helado Design. From an idea of local and environmentally friendly design products, the founder creates trendy and modern furniture and decorative objects.

In order to promise a guarantee of quality, all the products signed Helado Design are first thought by the creator and then manufactured in France from high quality materials. Thanks to local production and the choice of suppliers recognised for their know-how, the French brand guarantees beautiful, high-quality products.

Helado Design offers colourful, quality products that are both simple and contemporary.


A brand committed to the environment


In an ecological approach, Helado Design takes care to follow its charter of commitments to the letter. The manufacturing methods put in place by the French brand ensure compliance with environmental standards. From design to shipping, Helado Design leaves no detail to chance!

Made in France from recyclable materials and eco-responsible powder paint, each product follows an environmental approach. The packaging is not left out and follows an ecological packaging. The recyclable steel used in the manufacturing process allows for both indoor and outdoor use of furniture or decorative objects. For pieces that stand the test of time, Helado Design is your ally!